Hello 👋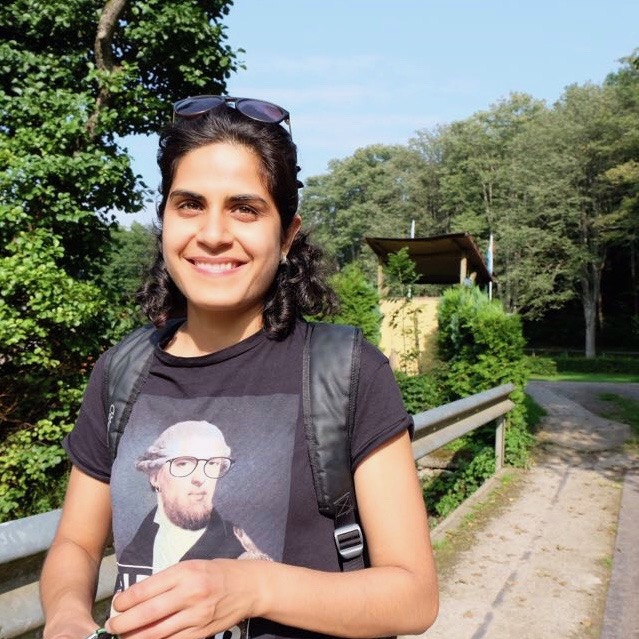 My name is Anita Amini and I'm a Software Developer in London. I love learning, climbing and deep conversations.
I am obsessed about personal development and managing one's own career. My mind is often preoccupied by finding the patterns common to those who excel at what they do.
I am also especially fascinated by individuals who architect original life paths for themselves.
I work at a UK-based online pharmacy startup called Echo, which delivers prescriptions free of charge. I write in the programming languages Go and Javascript. Prior to that, I was working in the blockchain space, building applications on Ethereum.
---
Fun Facts
I was born in Iran 🇮🇷, we later moved to London when I was 10

I studied Pharmaceutical Science at University, but I changed careers in 2015 by learning to code at Founders & Coders
The best places I've visited:

Torres del Paine (Patagonia) in Chile 🇨🇱
Hakone in Japan 🇯🇵
Los Roques in Venezuela 🇻🇪
Bryce Canyon and Zion Park in USA 🇺🇸
Superpower? Picking up new skills and habits fast:

Secured my first coding job 7 months after I started learning to code
Broke into the blockchain space by learning about it in my spare time
Went from not reading at all until the age of 21, to becoming a book worm
---
Popular Posts
👩‍💻 Career Management:
Figuring Out What to Do With Your Life
💪 Personal Development:
Why Self-Awareness Is the Most Important Skill to Develop
🧠Intellectual Curiosity:
Wait But Why: A List of Tim Urban's Best Ideas
Favourite Podcasts of All Time
🎙 Podcasts that Make a Lasting Impact
---
Distilled
If you are interested in learning together with me, I have a newsletter called Distilled where I share my learnings twice a month.
---
Connect With Me
I'd love to connect on
Twitter
. And if you're in the UK and want to climb, hit me up.