Hello 👋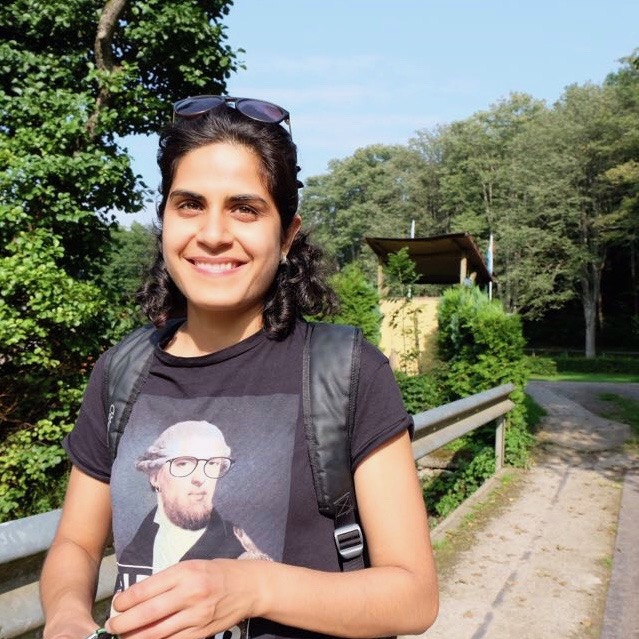 My name is Anita Amini and I'm a Software Engineer in London. I love learning, climbing and deep conversations.
My favourite thing is to learn, in order to live life intentionally. My second favourite thing is to distill that information and share my experience with others; hence this blog 😀.
I work at a UK-based online pharmacy startup called Echo, which delivers prescriptions free of charge. I write in the programming languages Go and Javascript. Prior to that, I was working in the blockchain space, building applications on Ethereum.
---
The Curious Bunch
I organise a monthly meetup for the kind and curious, you can sign up to hear about future events here.
---
Fun Facts
I was born in Iran 🇮🇷, we later moved to London when I was 10

I studied Pharmaceutical Science at university, but I changed careers in 2015 by learning to code at Founders & Coders – the most life altering decision of my life!
The best places I've visited:

Torres del Paine (Patagonia) in Chile 🇨🇱
Hakone in Japan 🇯🇵
Los Roques in Venezuela 🇻🇪
Bryce Canyon and Zion Park in USA 🇺🇸
Weligama and Mirissa in Sri Lanka 🇱🇰
Superpower – picking up new skills and habits fast:

Secured my first coding job 7 months after I started learning to code
Broke into the blockchain space by learning about it in my spare time
Went from not reading at all until the age of 21, to becoming a book worm
---
Top Posts
👩‍💻 Career Management:
💪 Personal Development:
👩‍🎤Summaries of Online Courses:
🧠Intellectual Curiosity:
---
Distilled
If you are interested in learning together with me, I have a newsletter called Distilled where I share my learnings.
---
Connect With Me
I'd love to connect on
Twitter
or meet IRL.